Equipment parameter
Printer model
InkFa-5193E

Print head:
3 Epson 5113 print head, Automatic cleaning,automatic flash spray moisturizing function.
Print resolution:
3200DPI
Print speed:
2 pass 360*360DPI 120©O/h,
3 pass 360*720DPI 85©O/h,
4 pass 720*720DPI 65©O/h,
6 pass 720*1080DPI 45©O/h
Ink:
sublimation ink, color:CMYK
Print media:
Sublimation paper
Media convey:
Automatic tension collecting system ,Damping paper system
Operate system:
Win7 64,Win10(Ultimate and optional )

Computer configuration:
Hard disk: NTFS,Above 100G ,WG500G, ATI independent video card, DVD drive, gigabit network card, 4G memory, Intel quad-core i5/i7 processor CPU, with gigabit NIC
Drying method:
External drying system
Work environment:
Temperature:15 -30¡æ, humidity: 35%-65%.
Print width:
1900mm
Moisturizing model :
Fully automatic sealing and moisturizing cleaning
RIP software:
Maintop6.0,photoprint.ONXY
File format:
JPG,TIFF,EPS,PDF etc
Machine size:
3070*1090*1610mm
Printing power parameters:
AC 200V, 50/60HZ,5A,1200W
Standard Blow dryers Power:
3600W
Features:
1. Adopt new integrated cleaning moisturizing ink stack;
2. Displacement of Ink cartridge bottom plate, adjustment is more convenient, printing accuracy is higher;
3.3 EPSON 5113 nozzle 2pass speed up to 120m 2 / h;
4. Gigabit network data transmission port to meet the requirements of digital print high-definition picture output stability and transmission speed;
5. Adopt imported original parts: THK ultra-quiet rail, Japan NSK Bearings, Germany igus® ink chain, Lei Sai servo brushless integrated motor;
6. Use the automatic tension adjustment reel to quickly rewind the print media. Intelligent test paper to prevent paper and paper edge phenomenon. If there is an accident, the printer automatically pauses to prevent the nozzle from being scratched.
Applications:
1.Garment:Fashion dress,cheongsam , cycling wear, sportswear, swimsuit, scarf, headscarf, T-shirt,beach shorts,scarves, non - cotton leather cloth.etc.
2.Home decoration: Towel, bath towel, curtain, mat, bath mat, sofa, wallpaper, wall cloth, table cloth etc.
3.Others: ribbon, luggage, flag, tent, mouse pad, yoga mat, foot pad, shoe material, umbrella, etc.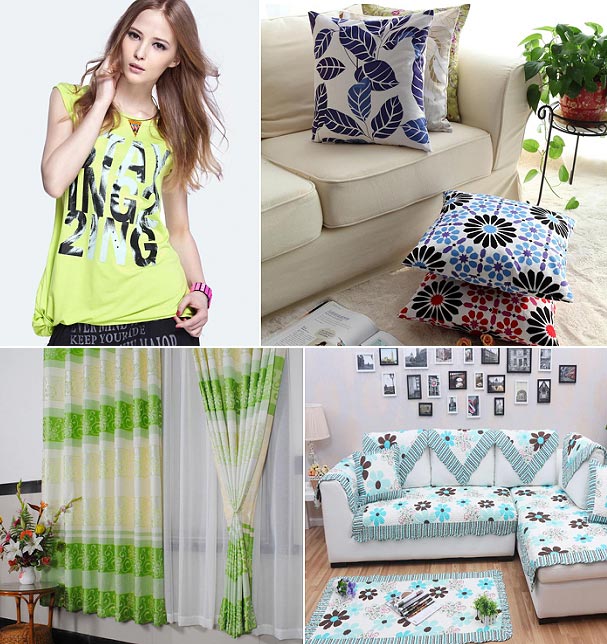 Details£º
Printer control panel,manual setting parameters
Cap top: Integrative automatic cleaning and protecting print head
Print head carriage,made of stainless steel,durable
THK ultra-quiet rail,Japan NSK bearings,reduce noise
Secondary ink cartridges,stock ink and easy to check the amount of ink
Ink cartridges,ink charge
Automatic Dryer:Rapid drying sublimation paper

Recycle waste ink bucket:it is convenient to clean

ink cartridge,keep clean