Equipment parameter
Printer model
InkFa-1900
Print head
Epson 5113 , 2 print head ,Automatic cleaning,automatic flash spray moisturizing function.
Print resolution
3200DPI
Print speed
3 pass 360*720DPI 64 m²/h,
4 pass 720*720DPI 50 m²/h
Print width
1900mm
Ink type
sublimation ink,color:CMYK
Print media
sublimation paper
RIP software
Maintop6.0, Photoprint
Operate system
Win7 64,Win10
Document format
JPG,TIFF,BMP,PDF etc
Computer configuration
Hard disk: 500G, ATI independent video card, DVD drive, gigabit network card, 4G memory, Intel quad-core i5 processor.
Optional equipment
heating system: external drying system, collection system: automatic collection and release roll paper series.
Work environment
temperature: 20 -35¡æ, humidity: 35%-65%.
Power
50/60HZ, 220V, 16A,500W
Machine size
2820*840*1310mm,packing size:2950*930*980mm
Features:
1. High precision milling platform.The assembly precision of the machine printing platform is all controlled within the positive and negative 7.5 silk.Lay the foundation for high precision and high quality shipment;
2. The process of planting fine steel sand paper.Improve the resolution of the paper, and avoid the damage of the fabric when stepping or spraying.
3. Suction fan:Adopt the import quality strong suction paper fan, the board card supports the wind size adjustment, flexible to deal with the different thickness of the printing material, improve the printing accuracy;
4. Maintenance station reflector:It is convenient to check whether there are impurities on the nozzle surface for easy cleaning.
5. The nozzle data line is equipped with humanized sponge protection design to reduce the accidental damage caused by flying ink.
6. Motor:Servo motor and stepper motor both adopt servo brushless integrated motor, high precision drive linear decoding, higher precision, smaller error, more stable operation.
Applications:
1.Garment:Fashion dress,cheongsam , cycling wear, sportswear, swimsuit, scarf, headscarf, T-shirt,beach shorts,scarves, non - cotton leather cloth.etc.
2.Home decoration: Towel, bath towel, curtain, mat, bath mat, sofa, wallpaper, wall cloth, table cloth etc.
3.Others: ribbon, luggage, flag, tent, mouse pad, yoga mat, foot pad, shoe material, umbrella, etc.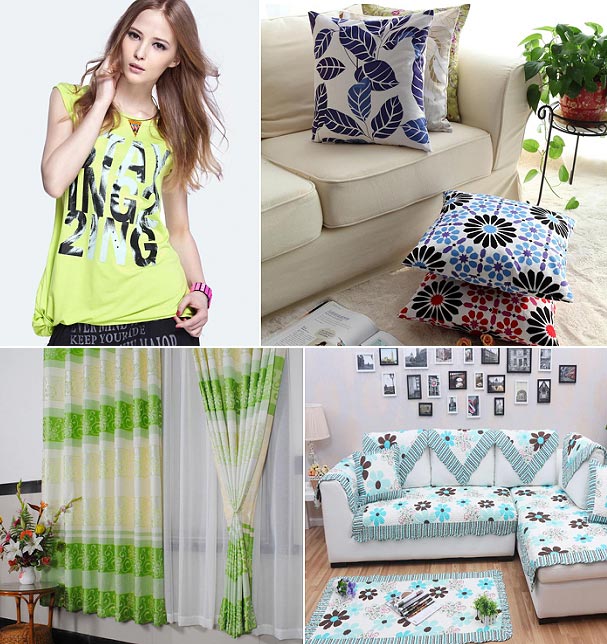 Details£º

1.All - aluminum gold car frame, adjustment is convenient and quick.
2.Intelligent gold ink stack safety and convenient nozzle ,sprinkler cleaning and maintenance.
3.Epson 5113 print head is the twice speed to DX5
4.New LED reflector design,convenient to check in the printing effect